Bella's Story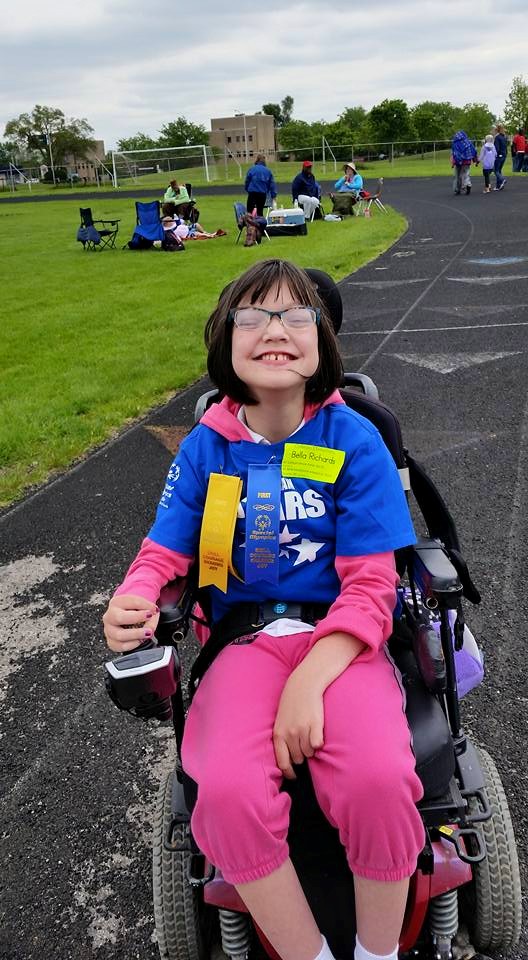 My story started while I was still in my mommy's belly. Doctors told her that my brain was not growing normally and they thought that I had Dandy Walker Syndrome. As me and my mommies tummy grew bigger additional abnormalities left the doctors searching for a correct diagnosis. The time came for me to meet the world but still there were no answers. I spent the first 3-months of my life in the NICU where I needed help breathing for a few weeks. I also had to have four surgeries on my brain while I was there. These surgeries helped fix a hole I had in my skull and drain a cyst that formed in my brain. Long after I came home, I continued to have problems my parents and doctors did not understand. About the time I turned 10 months old my mom and dad took me to a doctor 400 miles away from our home. The doctor's name was Elizabeth Schorry and she found all the answers to our questions in a picture of my brain that was taken when I was just 1 day old called a MRI. With that one picture (that I wasn't even smiling in!) and a quick exam I had a diagnosis Joubert Syndrome (JS). We also found out that there were only about 350 other people with JS in the world.
Around my first birthday mommy and daddy found out about an amazing network of families, resources, and specialist called the Joubert Syndrome Foundation (JSF) joubertsyndrome.org. My parents were finally able to understand some of my symptoms, treatments that have worked for other JS patients and expectations. We finally felt like we could start addressing the questions that had overwhelmed us in the past. The foundation has not only provided us with knowledge and support, but has helped me progress from a weak 9 month old baby unable to hold her head up or use her hands to a six year old girl who can now write her name by herself!
Today I suffer from severe muscle weakness, coordination, regulation, and sensory issues. These symptoms contribute to problems with my vision, speech, gross and fine motor skills. I am unable to speak so I use sign language and a communication device. I still have some breathing problems and use oxygen. Although my body has gotten much stronger I still can not crawl, stand or walk. I have 9 specialists who look after my medical needs but now I only need to see them for routine check ups a few times a year. To help me continue to gain strength I attend five different therapies a week. Because I am so smart I get to attend kindergarten this year with all my friends.
 My mom says I have grown into a social child with a contagious smile I say I am just happy to be me!!!!
Parents Note: Isabella deserves more opportunity than what schools and physicians can currently offer her because of the lack of information and knowledge about JS. Learning about JS has improved Isabella's quality of life however; there is still so much to learn about her rare condition. Through continual self education as parents and supporting the foundation on an international level, the knowledge and awareness of JS will only become more broad; offering my family along with so many others a brighter future. Thank you for taking the time to learn about our family and JS.
"For it is those who listen that learn and those who learn that will teach."   Author unknown